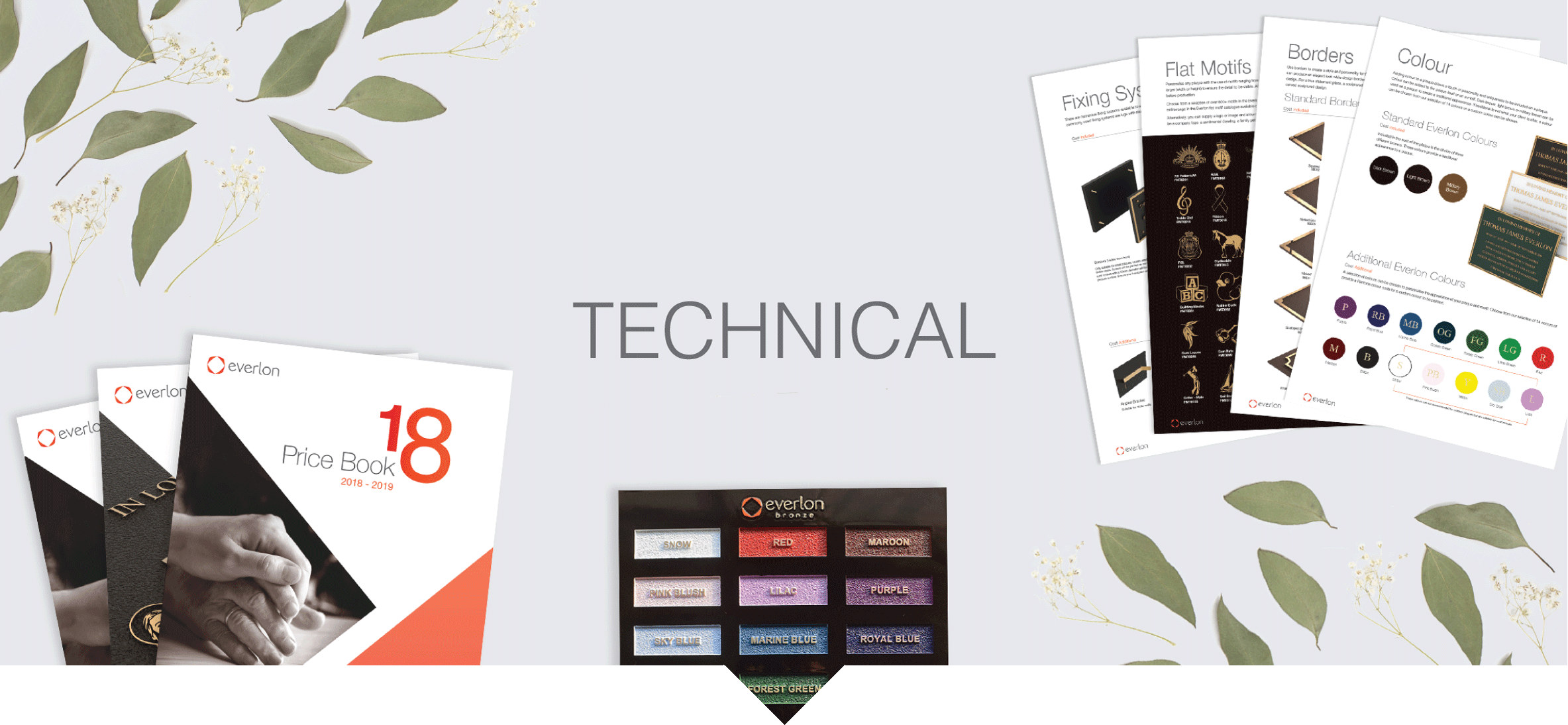 —

 RESTARTS & CANCELLATIONS 

—
A restart/cancellation fee is applicable if an order is cancelled after confirmation. This fee ranges from 25% to 100% of the plaque cost depending on the current production stage.

—

 

PRIORITY

 

—
Our standard delivery timeframe is approximately 4 – 6 weeks, however if you require an order to be expedited, we have express delivery options. Please contact the Everlon office for costing & availability.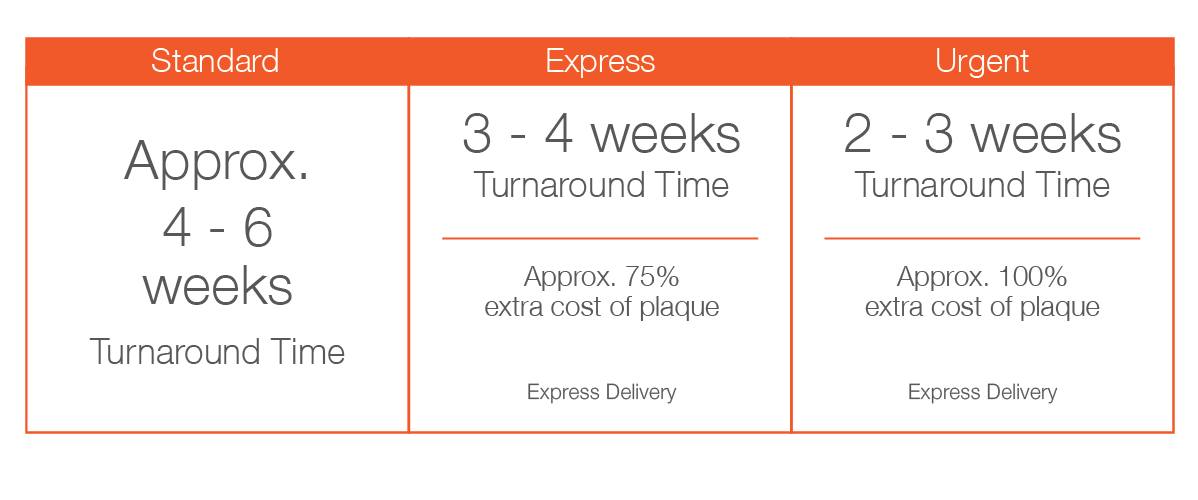 * ETA's are approximate times and apply to metro area only, excludes plaques with custom designs, carvings and photos.
—

 WARRANTY & RETURN POLICY 

—
Our bronze products are created with the Australian Standard LG2 bronze alloy. This LG2 specification is a higher class of bronze alloy providing a better degree of water resistance than the lower class bronze metals. Compared to brass, it has much higher water resistance and is therefore suitable for outdoor use. Depending on the weather conditions the product is exposed to, you can expect it to hold its current appearance for 3 years before its colour starts to deteriorate. You will be able to read the text on the plaque for at least 15 years; however, the colour of the product will fade slowly over time. Our ceramic photos are produced using high-quality Italian ceramics to ensure durability and long life.
Should you receive any goods with faults or damages, please contact Everlon within 14 days of receiving the goods to arrange a replacement or return. All our products carry a 12-month warranty. There is a 5-year warranty covering specifically any defects and cracks on our ceramic photo tiles however this does not cover the fading of colour.