Floating Series
The Floating Series is an exciting alternative to the traditional "plaque on plinth" approach. Functional, cost-effective, easy to install and low maintenance – the Floating Series will compliment and enhance any ashes garden.
The floating series plaques can be attached to a wall using fixings, or attached to a base which can be secured into the ground. The unique shape, bespoke design and flexibility of installation location allows this plaque to revitalise underused areas and increase specialised memorial options.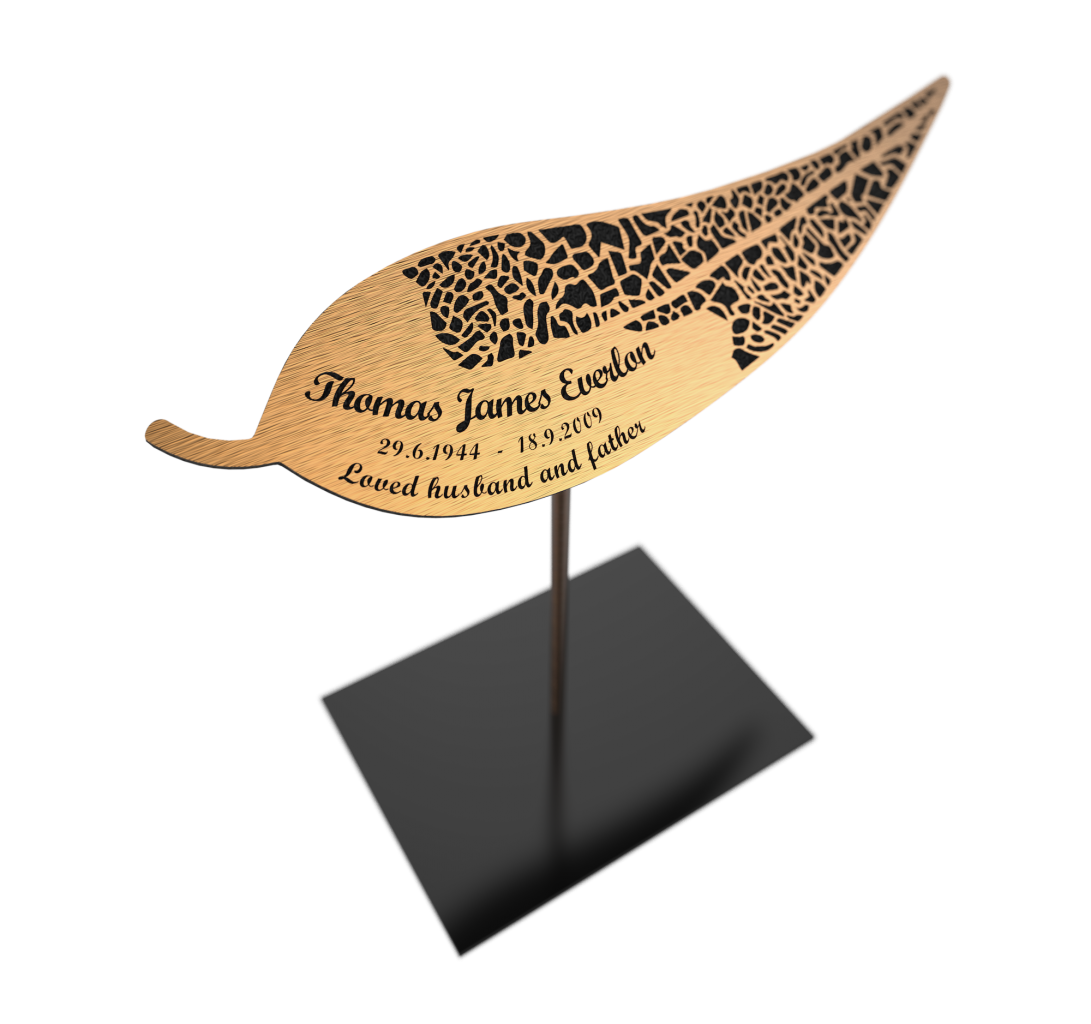 Flora Design
With a range of floral designs from native Australian flowers such as the Sturt Desert Pea to traditional and elegant Roses, there is a design to suit any need. These designs can be used to create stunning native gardens or rejuvenate existing memorial sections. Flora Plaques are 350 x 156 mm and include 5 lines of text. 
Fauna Design
For the animal-lover, we have a wide range of designs to choose from. These plaques bring life and movement to memorial sections and allow the families to choose a style that best reflects a loved one's passion for nature. Fauna Plaques are 350 x 156 mm and include 5 lines of text. 
Gum Leaf Design
The bronze leaf elegantly merges nature with man-made. The leaf beautifully compliments a flowerbed or a wall covered in vines allowing the memorial to mimic nature. Leaf Plaques are 350 x 97 mm and include 3 lines of text.