Cast Bronze Plaques 
Select (or Design) Memorial and Cremation Plaques: Everlon's standard burial and cremation bronze plaques can be fixed to any surface. Choose a suitable Australian memorial plaque from multiple sizes, shapes, and colours. Record a life on a bronze book plaque, and adjust it as the story changes.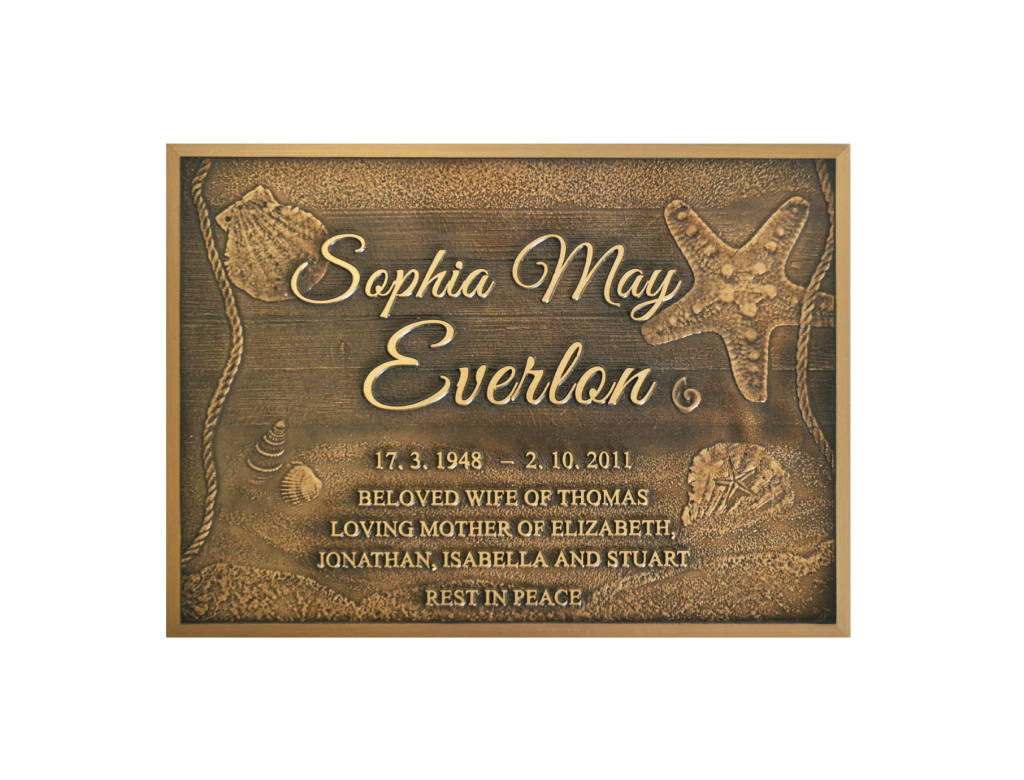 Lifestyle Series is vast and encompasses background images designed to reflect what the individual loved the most, whether it was the arts, religion, sports, adventures and landscapes.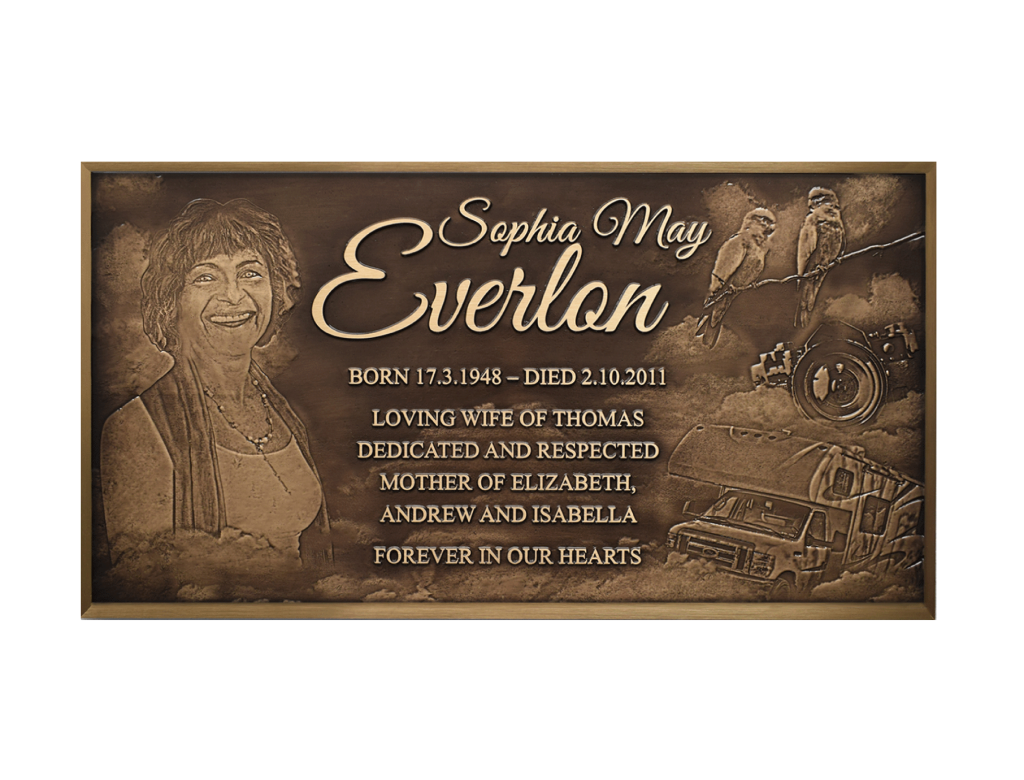 A custom designed bronze plaque can retell the memories of an individual, organisation or historical event through the use of your personal supplied photographs.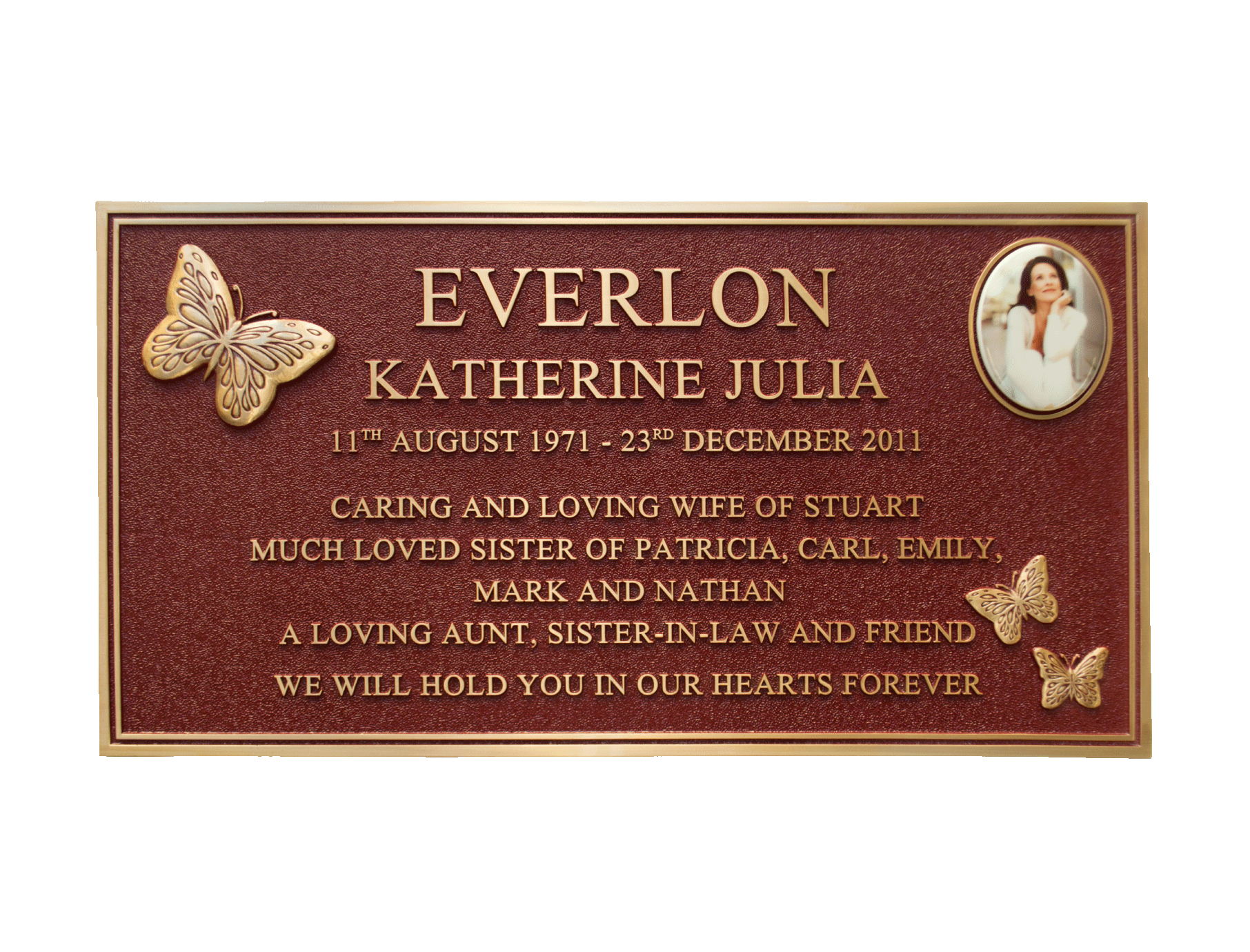 Choose a simple and elegant plaque, follow our 'How to Order' guide and personalise it with motifs, colours and borders.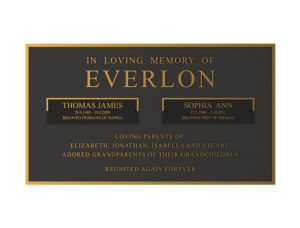 Sometimes personal details can change between internments, or as new lives are born. The Dual Series enables families to completely edit personal details.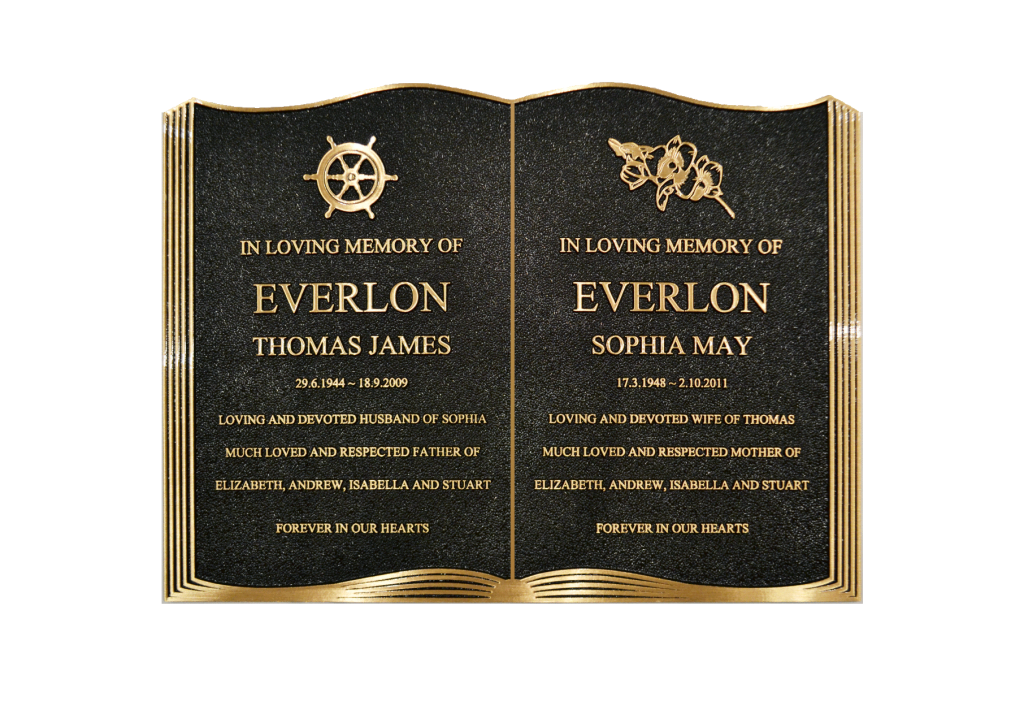 Bronze book plaques allow two lives rest side-by-side despite difference in passing dates. Avoid changes in cosmetic appearance from wear and tear over time with a single casting book plaque.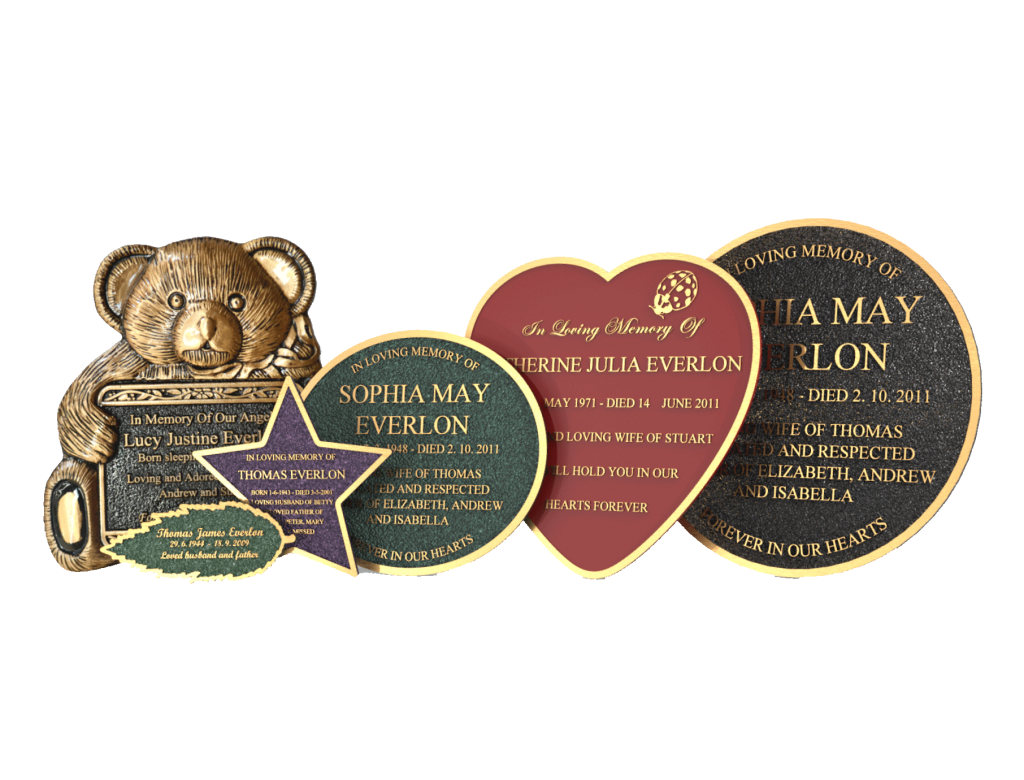 These smaller plaques are typically used for cremation memorials and can create a huge impact. The designs are not limited and custom shapes and styles can be created.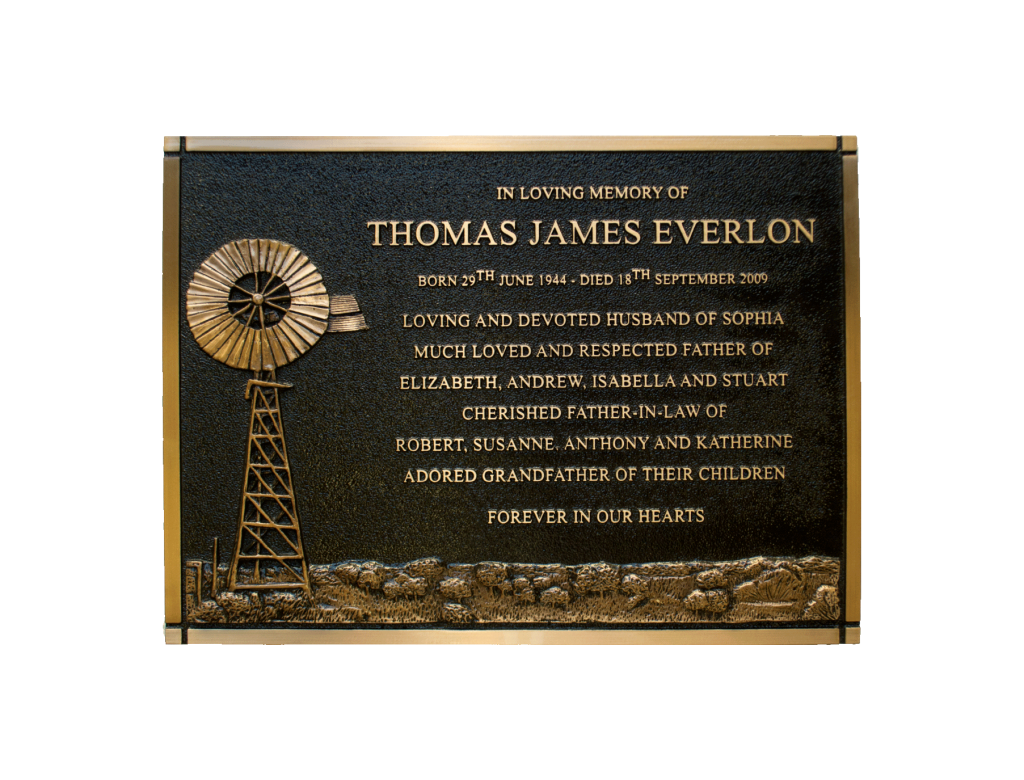 These plaques have a sculpted background design that provides a unique visual appearance and extensive range provides a unique touch for a loved ones memorial. 
Memorial Cylinders are designed to complement the organic lines and shapes found in nature. Created for existing bushland cemeteries or used to create new sections within current cemeteries.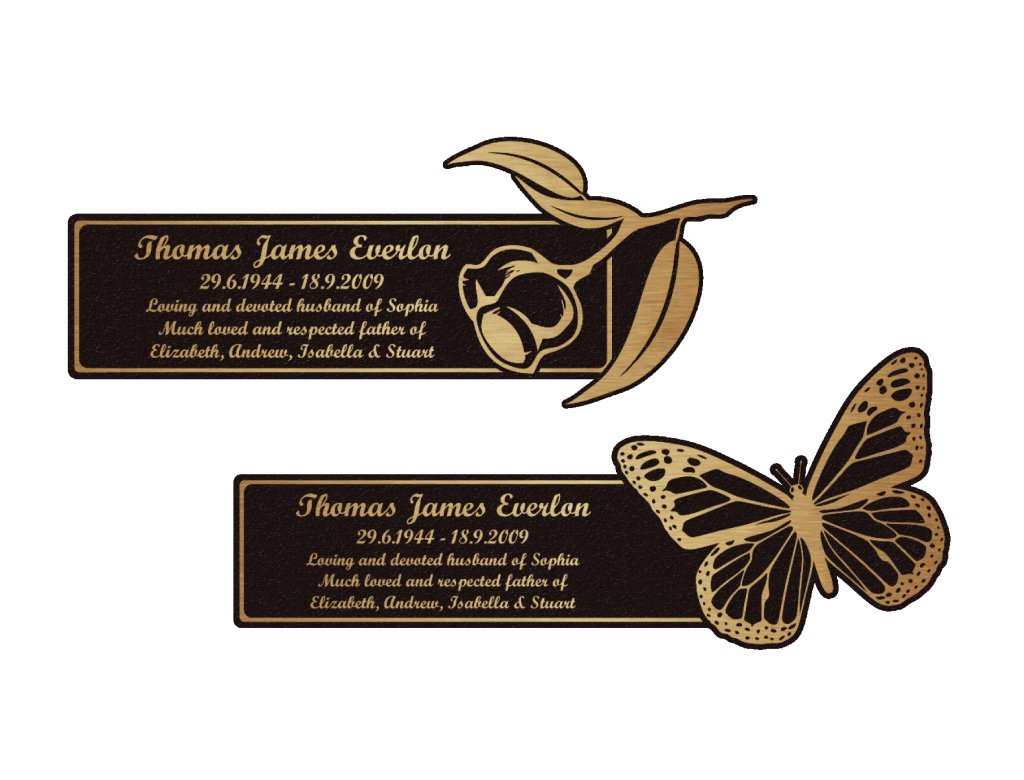 The Floating Series is an exciting alternative to the traditional 'plaque on plinth' approach. Functional, cost effective, easy to install, and will enhance any ashes garden.