St Michael, The Archangel Statue
Melbourne General Cemetery, VIC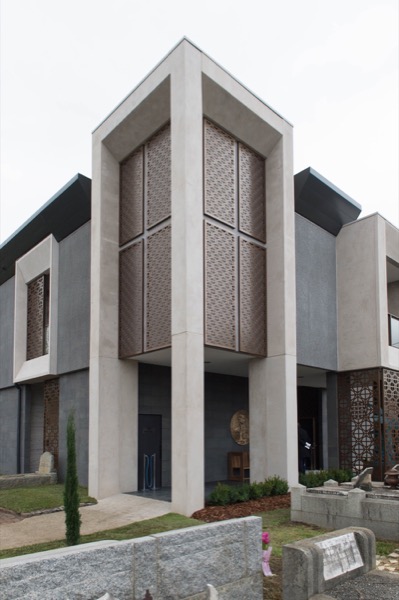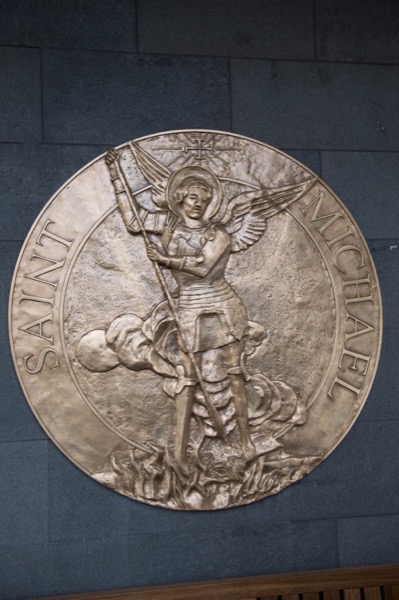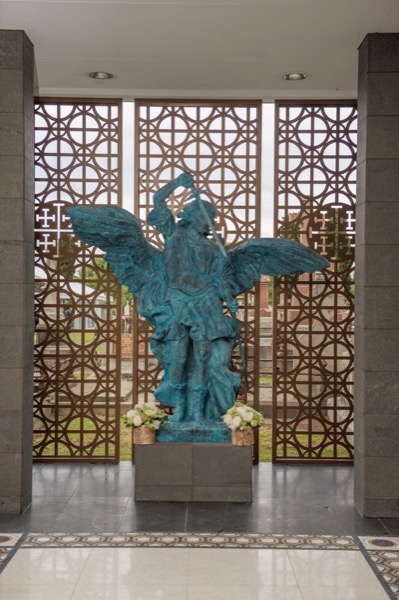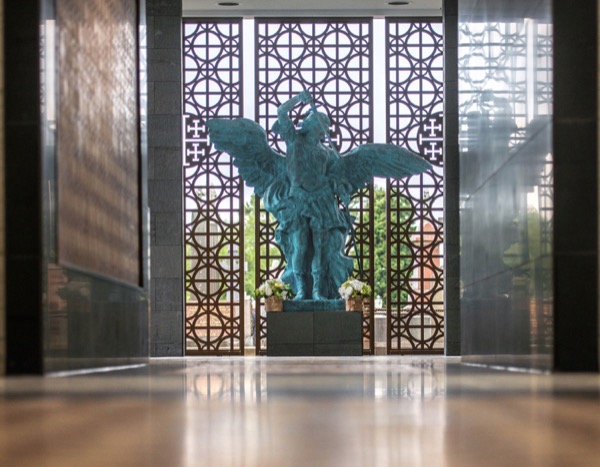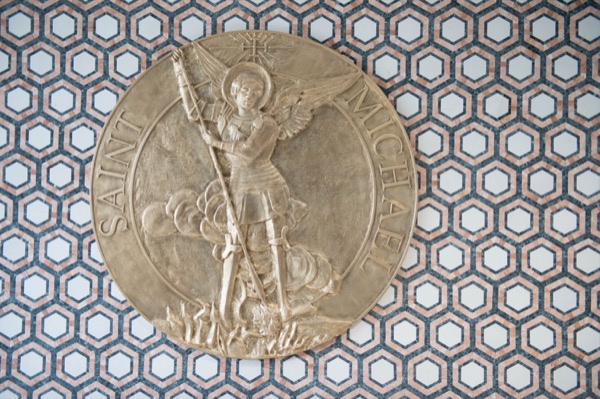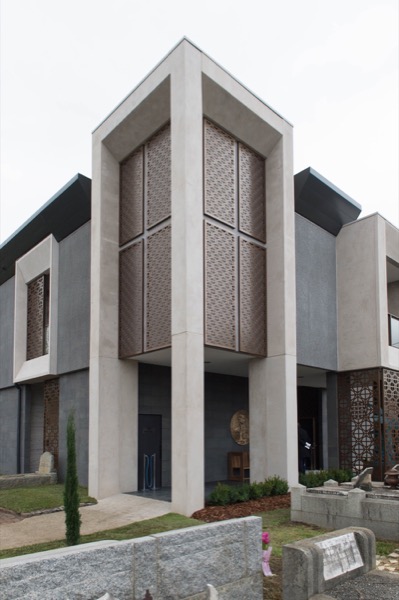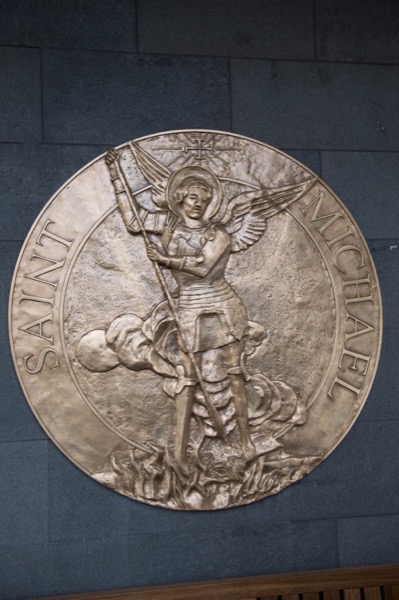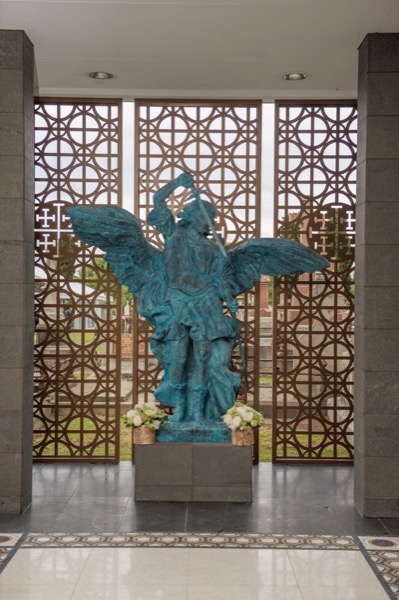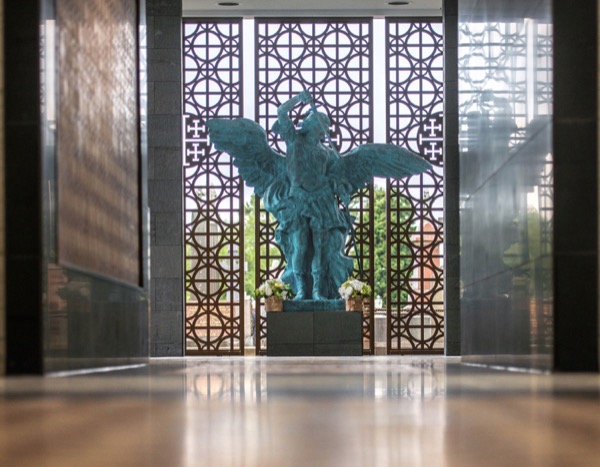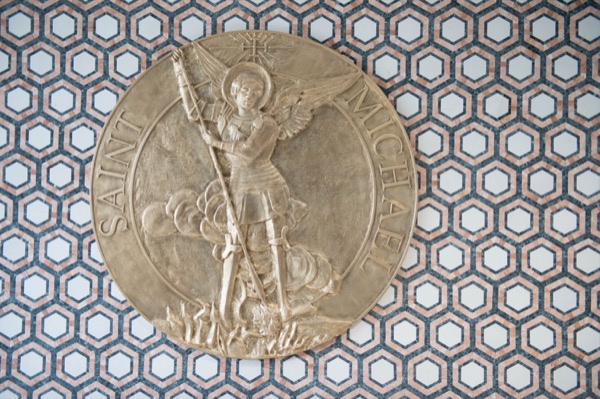 PROJECT DESCRIPTION:
Everlon was commissioned by Melbourne General Cemetery to create a statue of for their new Saint Michael the Archangel Mausoleum. This statue was chemically treated to reveal a stunning blue patina appearance to complement the intricate mosaics and decorative design of the Mausoleum.
Two large bronze medallions were also created as wall art to accompany the statue with intricate hand carved design. 1000 small replicas of these large medallions were created as keep sakes for families with loved ones present in the Mausoleum.
PROJECT DETAILS:
1 x Bronze Statue with Patina – Archangel Statue – 2m x 2.5m
2 x Bronze Medallions – St Michael the Archangel – 1.2m Diameter
1000 x Bronze Medallions – St Michael the Archangel Medallions – 30mm Diameter