Poppies Sculpture
Centennial Park Cemetery, SA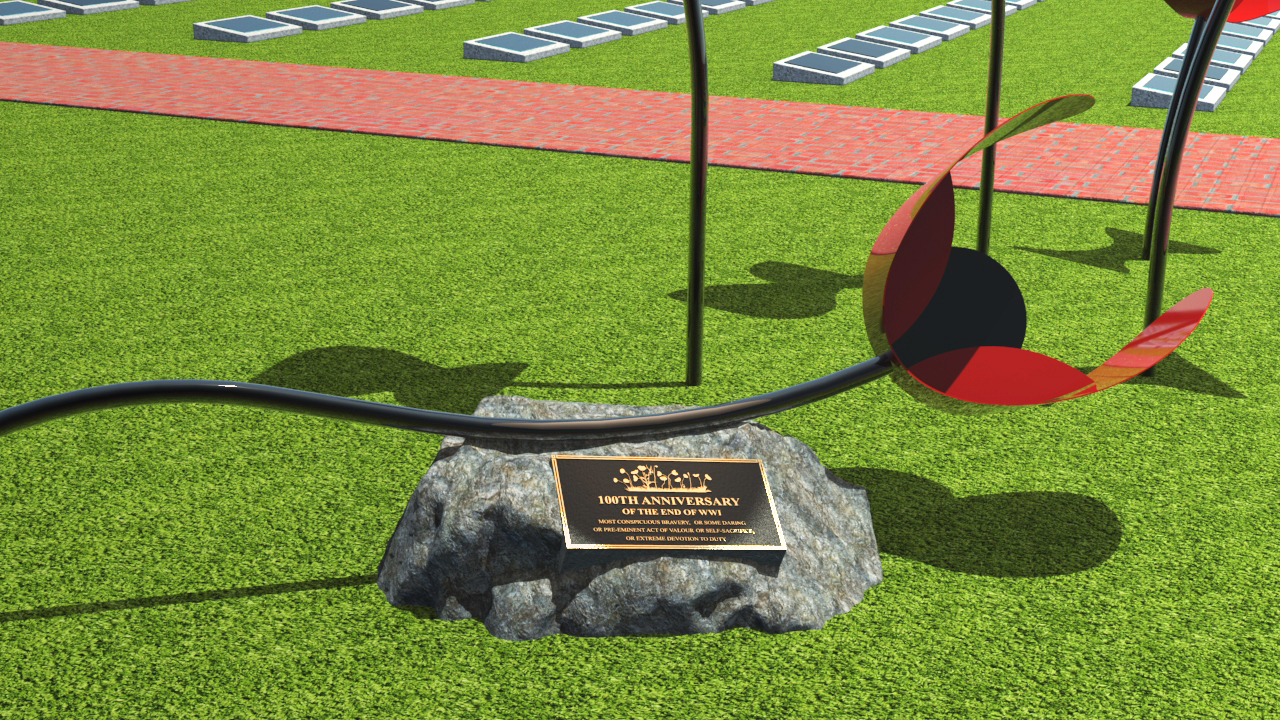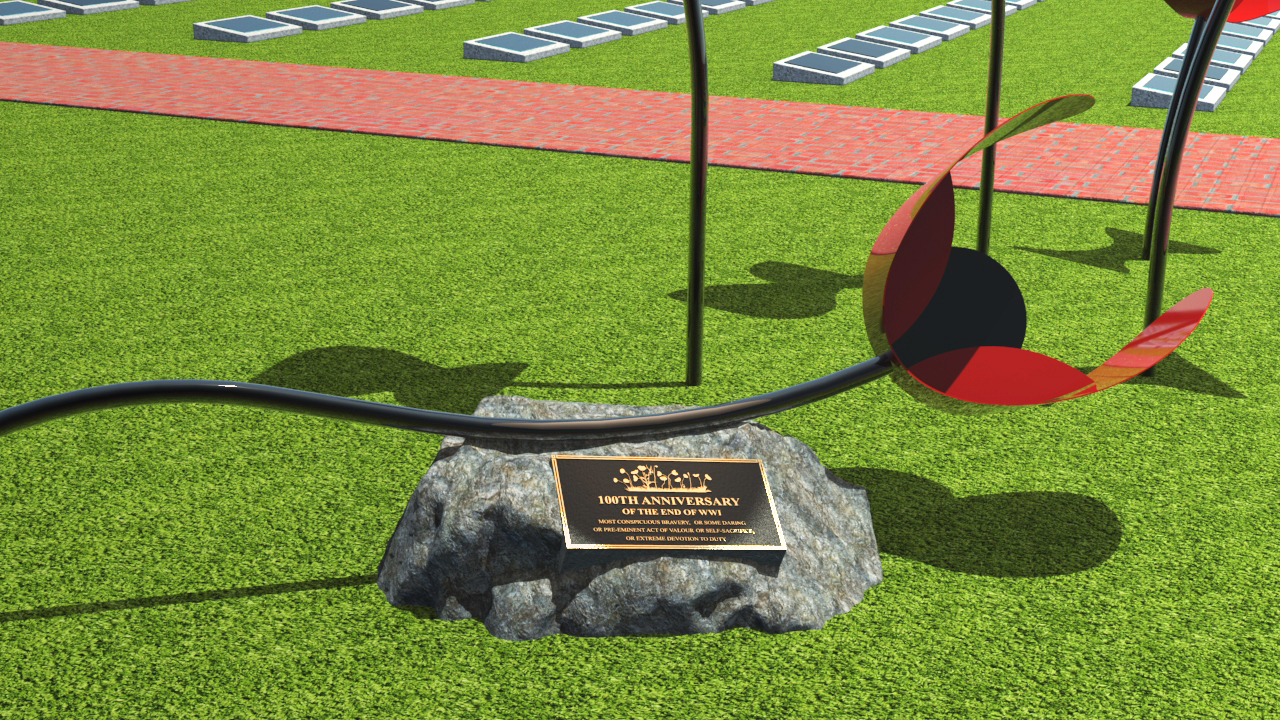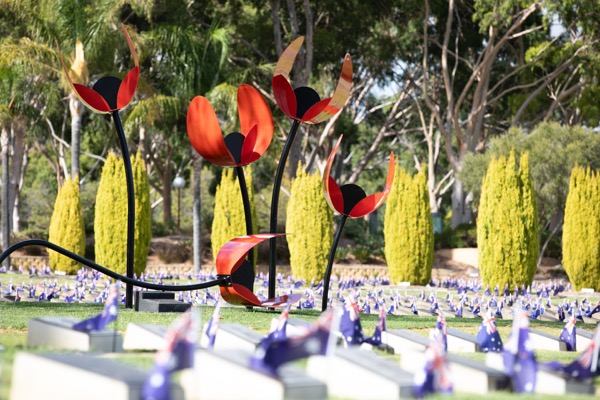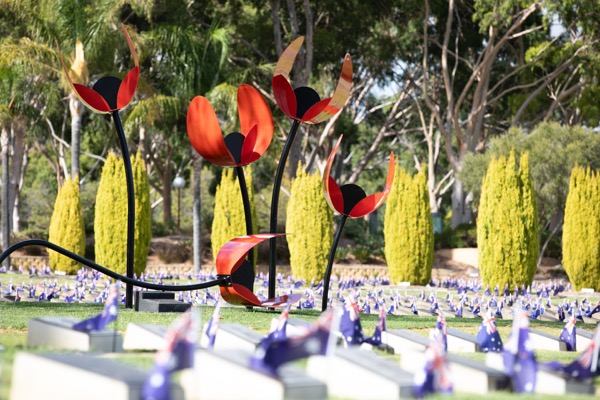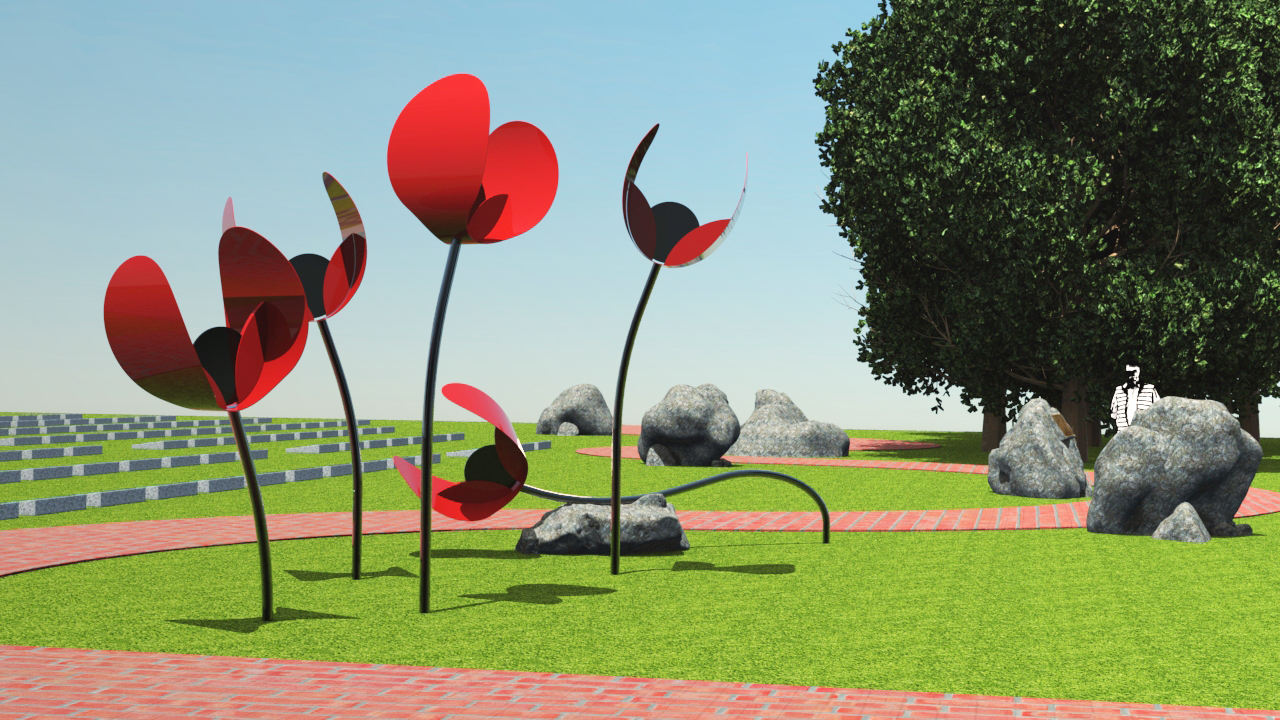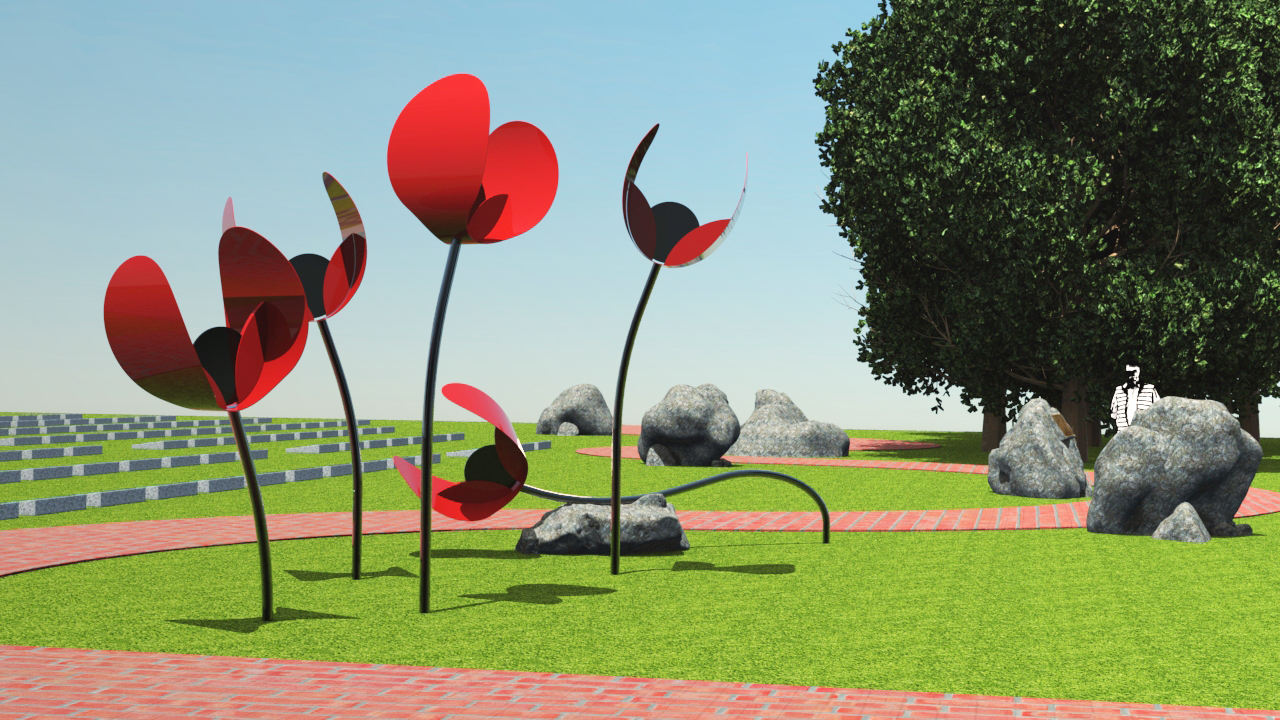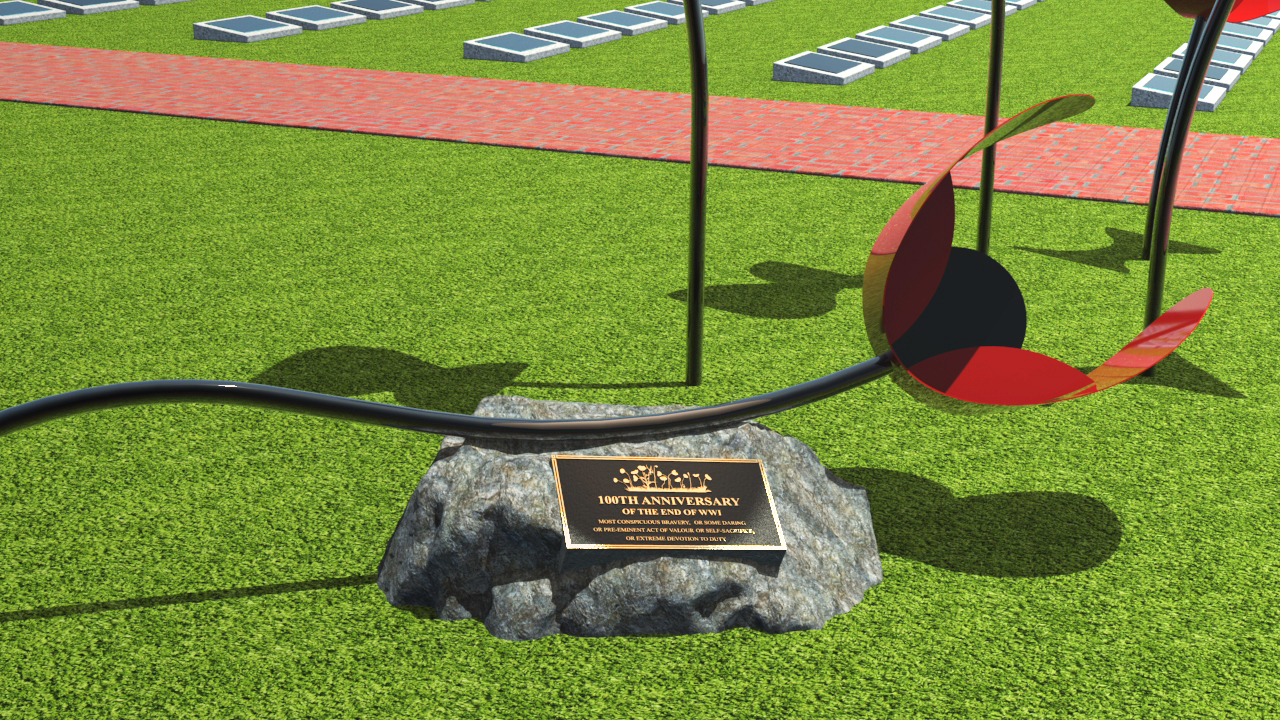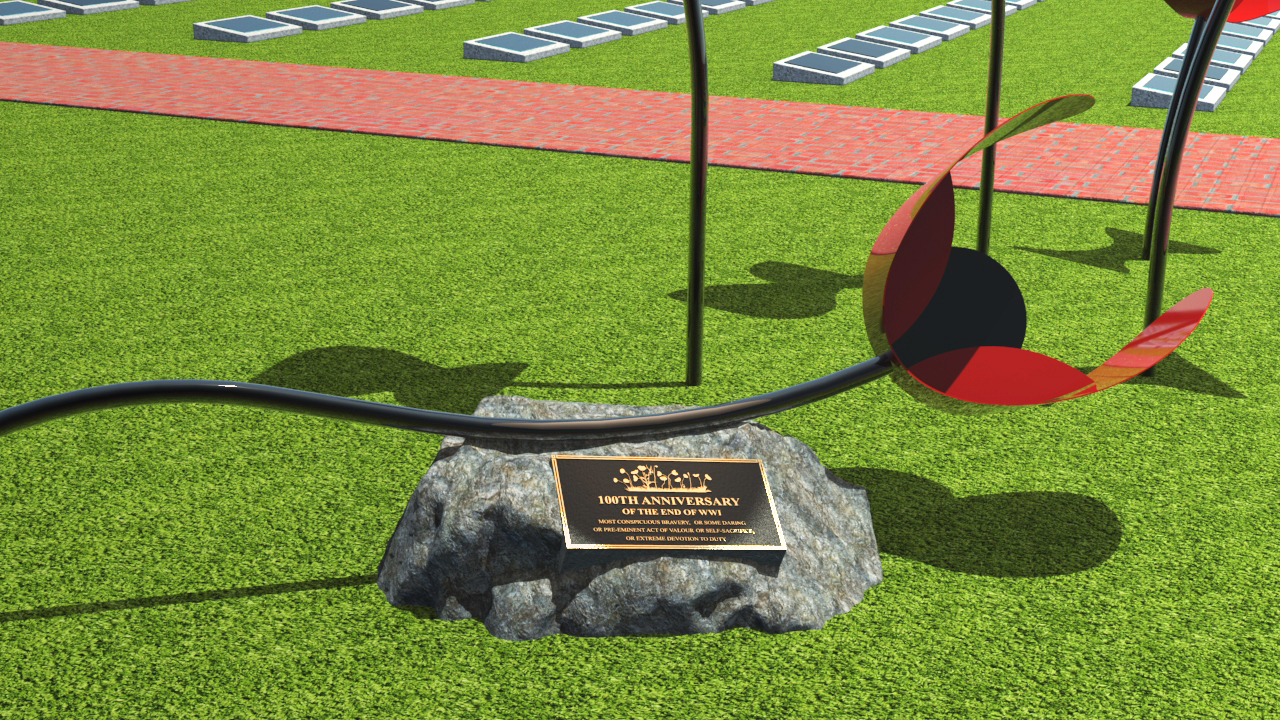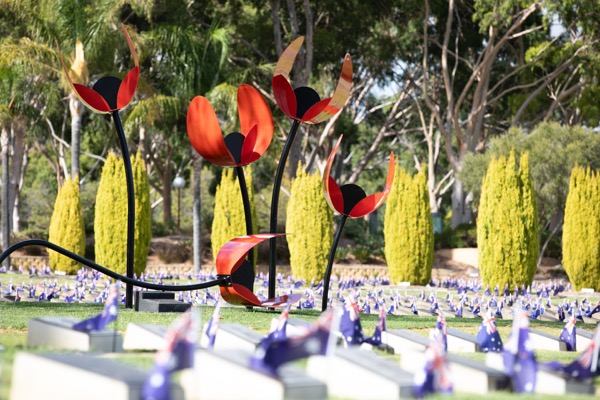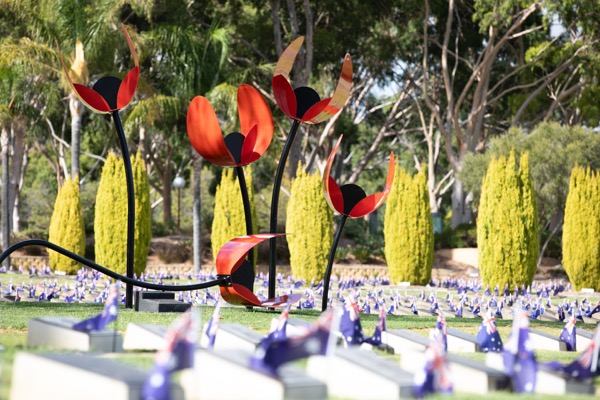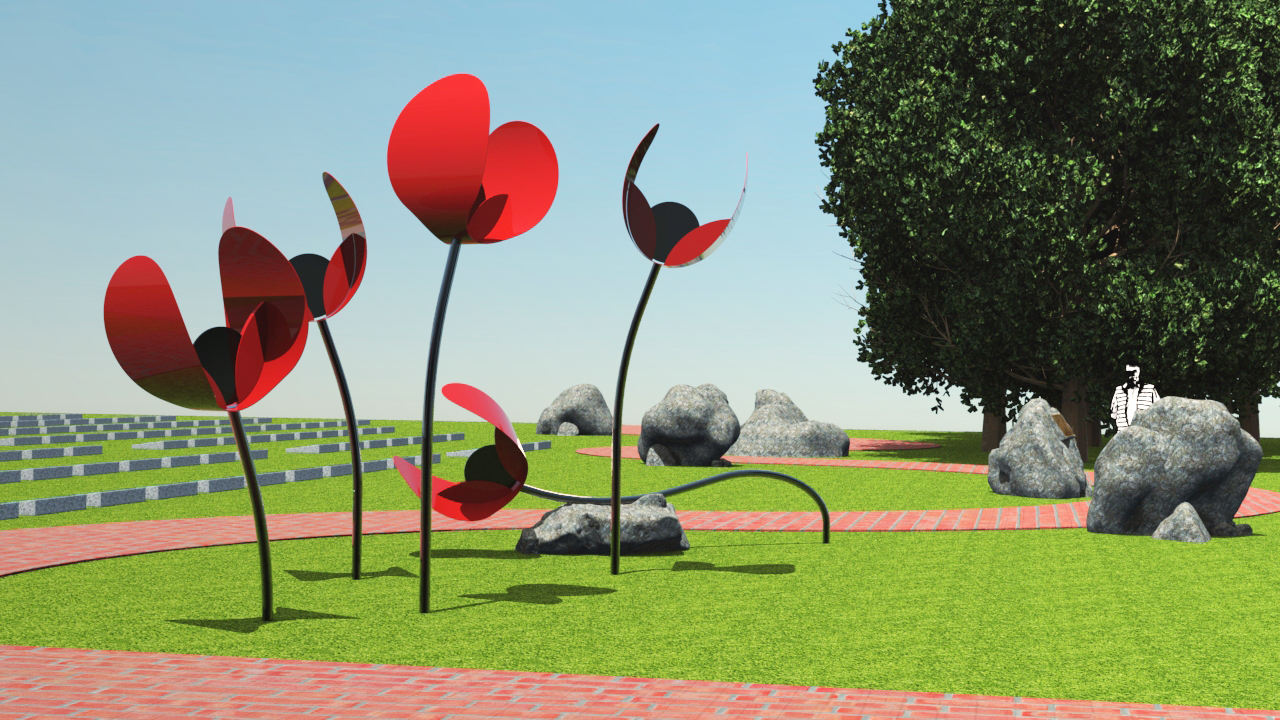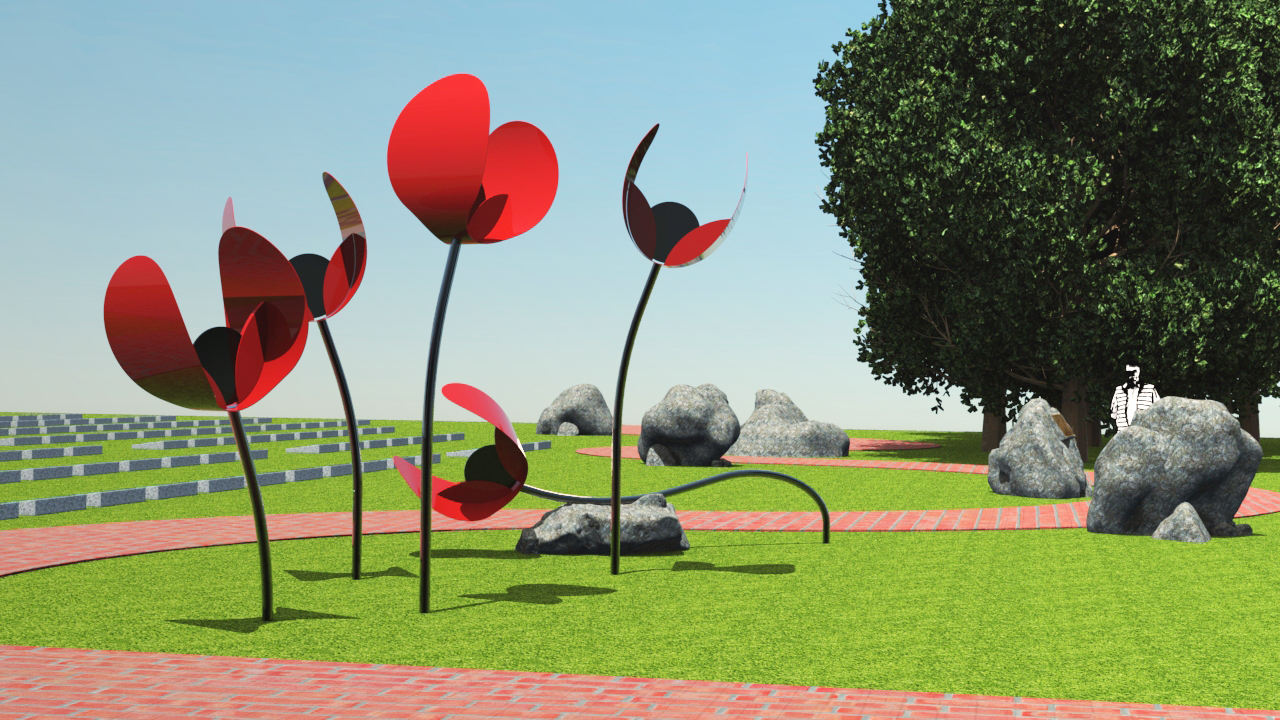 PROJECT DESCRIPTION:
The Everlon Team have been so proud to be able to work with Adelaide's Centennial Park Cemetery over the last 12 months to design and produce such a meaningful artwork for this years Anzac Day. During the First World War, red poppies were among the first plants to spring up in the devastated battlefields of northern France and Belgium. The poppy soon became widely accepted throughout the allied nations as the flower of remembrance.
The "Poppies" artwork features four poppies standing over and protecting their fallen comrade. This is a dedication to all service personnel, resting at Centennial Park as well as the family and friends who visit. "'Poppies' and its placement within Derrick Gardens justly represents the connection of war remembrance throughout the world." said Janet Miller, CEO of Centennial Park.
Although the current circumstances may stopped us from commemorating Anzac Day as we normally would, Everlon are still determined to help your community remember our war heroes, with the perfect memorial.
PROJECT DETAILS:
Stainless Steel Sculpture – 4x Poppies Standing Tall and 1x fallen – 4m high